Search for Justice in the Rose Goodman Case: Intersections of Grief and Legal Recourse
Philadelphia, United States - September 18, 2023 / KaplunMarx Accident & Injury Lawyers /
Leading personal injury law firm, KaplunMarx, announces the publishing of a critical and timely article titled "Seeking Justice for Rose Goodman: A Philadelphia Community Grapples with an Unthinkable Loss and the Legal Avenues Ahead". This detailed and thoughtful article, set to be featured on www.kaplunmarx.com/blog/seeking-justice-for-rose-goodman, navigates through the tragic and senseless murder of 80-year-old Rose Goodman, a revered matriarch in her Philadelphia community.
In the midst of grief and sorrow, the article not only retells the horrifying events that unfolded on the night of September 7 but also delves deeply into the legal ramifications and pathways that could be pursued in seeking justice for Goodman. Drawing from the insights and expertise of tort law professionals, the article paints a vivid landscape of similar past cases and legal doctrines that could potentially influence the unfolding of this case.
The analytical piece of journalism incorporates legal commentary that hearkens back to notable case law, including "Kemp v. Cook", a cornerstone case in understanding the intricacies of mental anguish damages in wrongful death actions, and "Kline v. 1500 Massachusetts Avenue Apartment Corp.", a significant case touching upon the premises liability and the responsibilities of property owners to foresee and prevent harm.
As the Philadelphia community rallies to remember and honor the legacy of Rose Goodman, a woman of immense warmth and kindness, the KaplunMarx blog seeks to provide a comprehensive viewpoint that intertwines the raw emotions of a family grappling with loss and the structured avenues of legal recourse that stand before them.
By publishing this article, KaplunMarx continues its commitment to shed light on pressing societal issues and fostering informed discussions within the community. Readers are encouraged to visit the KaplunMarx blog to explore this thoughtful analysis and join in the communal efforts to seek justice for Rose Goodman.
For further details and to read the article, please visit www.kaplunmarx.com/blog/seeking-justice-for-rose-goodman.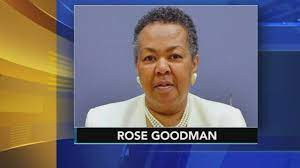 Contact Information:
KaplunMarx Accident & Injury Lawyers
115 S 8th St Suite 5
Philadelphia, PA 19106
United States
Don Smith
https://kaplunmarx.com