Analyzing the Legal Landscape of the Allentown DUI Tragedy
ALLENTOWN, United States - September 18, 2023 / KaplunMarx Accident & Injury Lawyers /
KaplunMarx, a leading personal injury law firm serving Pennsylvania and New Jersey, is proud to announce the release of an in-depth article analyzing the recent tragic drunk driving incident in Allentown, PA. This discerning piece provides a meticulous dissection of the legal nuances of the case, drawing upon a rich history of case law to provide readers with a nuanced perspective on the incident.
Titled "Drunken Driving Tragedy: Unveiling the Legal Nuances of the Recent Allentown Case", the article delves into the grave implications of the alleged crimes committed by 25-year-old Chase Ryan Strahler. Drawing upon the recent news update by Pamela Sroka-Holzmann for lehighvalleylive.com, our piece meticulously analyzes the legal ramifications that might emerge in light of the tragic death of John Sassaman.
Readers will find a substantial exploration into Pennsylvania's DUI laws, including a critical assessment of Strahler's blood alcohol content (BAC) at the time of the accident, which was reportedly well above the legal limit. By revisiting specific statutes and historic case laws like Commonwealth v. Heck and Commonwealth v. Mays, the article aims to paint a comprehensive picture of the potential legal trajectory of this case.
Furthermore, the article discusses the serious felony charges that Strahler faces, and how past verdicts and legal principles could influence the outcome of the case. From exploring the potential defense angles to discussing the stringent scrutiny these cases undergo in the court of law, this piece promises a rich and detailed narrative, shedding light on the intricacies of vehicular homicide cases.
We invite readers to explore this in-depth analysis to understand the complexities and nuances of this tragic incident. Visit KaplunMarx's Blog to read the full article and stay updated with the latest insights and expert commentaries on legal issues in Pennsylvania and New Jersey.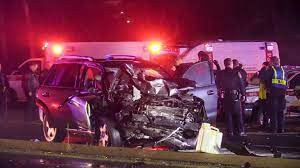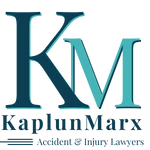 Contact Information:
KaplunMarx Accident & Injury Lawyers
1012 W WALNUT ST APT 2
ALLENTOWN, PA 18102
United States
Don Smith
https://kaplunmarx.com/